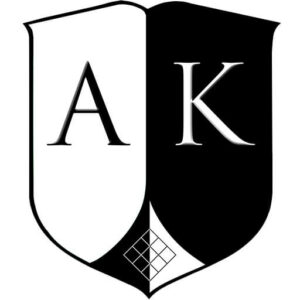 Privacy policy
We appreciate your visit to our website and thank you for your interest.
Protection of your data
We take the protection of your data very seriously. The protection of your data is of the utmost importance to us and we treat your personal data confidentially and in accordance with the statutory data protection regulations and this privacy policy. The use of this website is generally possible without providing personal data. Insofar as personal data (e.g. name, address or e-mail address) is collected on our pages, this is always done, as far as possible, on a voluntary basis and consent is obtained from the person concerned. This data will not be passed on to third parties without your express consent.
Our privacy policy
Information on the collection of personal data and contact details of the person responsible We are pleased that you are visiting our website. In the following, we inform you about the handling of your personal data when using our website. In this context, personal data is all data with which you can be personally identified.
The responsible party for data processing on this website within the meaning of the General Data Protection Regulation (GDPR) is Mindfield GmbH, Marie-Curie-Str. 15, 53359 Rheinbach, Germany, Tel.: +49 2226 9094800, e-mail: info@mindfieldmusic.com.
Duration of storage
Personal data is collected in accordance with the principles of data economy and data avoidance and stored only for the period required for the purpose of storage or as required by law. If the purpose of storage no longer applies or the storage period ends, the personal data will be blocked or deleted.
Cookies
So-called cookies are used on the website. These are data packets that are exchanged between the Mindfield GmbH server and the visitor's browser. These are stored by the respective devices used (PC, notebook, tablet, smartphone, etc.) when visiting the website. In this respect, cookies cannot cause any damage to the devices used. In particular, they do not contain viruses or other malware. In the cookies, information is stored that arises in each case in connection with the specific end device used. Mindfield GmbH can therefore in no way gain direct knowledge of the identity of the visitor to the website. Cookies are mostly accepted according to the basic browser settings. The browser settings can be configured in such a way that cookies are either not accepted on the devices used, or that a special notice is given in each case before a new cookie is created. However, it should be noted that the deactivation of cookies may mean that not all functions of the website can be used in the best possible way.
The use of cookies serves to make the use of the web offer of Mindfield GmbH more comfortable. For example, session cookies can be used to track whether the visitor has already visited individual pages of the website. After leaving the website, these session cookies are automatically deleted. Temporary cookies are used to improve user-friendliness. They are stored on the visitor's device for a temporary period of time. When the website is visited again, it is automatically recognized that the visitor has already called up the page at an earlier time and which entries and settings were made in the process, so that these do not have to be repeated.
Cookies are also used to analyze visits to the website for statistical purposes and for the purpose of improving the offer. These cookies make it possible to automatically recognize on a new visit that the website has already been called up by the visitor before. In this case, the cookies are automatically deleted after a specified period of time.
The data processed by cookies are justified for the above-mentioned purposes to protect the legitimate interests of Mindfield GmbH pursuant to Art. 6 para. 1 sentence 1 letter f) DSGVO.
YouTube
This website uses the YouTube embedding function to display and play videos from the provider "YouTube", which belongs to Google LLC., 1600 Amphitheatre Parkway, Mountain View, CA 94043, USA ("Google").
The extended data protection mode is used here, which, according to the provider, only triggers the storage of user information when the video(s) is/are played. If the playback of embedded YouTube videos is started, the provider "YouTube" uses cookies to collect information about user behavior. According to information from "YouTube", these are used, among other things, to collect video statistics, improve user-friendliness and prevent abusive behavior. If you are logged in to Google, your data is directly assigned to your account when you click on a video. If you do not want the assignment with your profile at YouTube, you must log out before activating the button. Google stores your data (even for users who are not logged in) as usage profiles and evaluates them. Such an evaluation is carried out in particular in accordance with Art. 6 para. 1 lit.f DSGVO on the basis of Google's legitimate interests in the insertion of personalized advertising, market research and/or needs-based design of its website. You have the right to object to the creation of these user profiles, whereby you must contact YouTube to exercise this right.
Independently of a playback of the embedded videos, a connection to the Google network "DoubleClick" is established each time this website is called up, which may trigger further data processing operations without our influence.
Google LLC, based in the USA, is certified for the US-European data protection agreement "Privacy Shield", which ensures compliance with the level of data protection applicable in the EU.
For more information on data protection at "YouTube", please refer to the provider's privacy policy at: https://policies.google.com/privacy
Functions of the Instagram service are integrated on our pages. These functions are offered by Instagram Inc., 1601 Willow Road, Menlo Park, CA, 94025, USA.
If you are logged into your Instagram account, you can link the content of our pages to your Instagram profile by clicking on the Instagram button. This allows Instagram to associate the visit to our pages with your user account. We would like to point out that we, as the provider of the pages, have no knowledge of the content of the transmitted data or its use by Instagram.
For more information, please see Instagram's privacy policy: https://instagram.com/about/legal/privacy/
Twitter
Within our website, functions and content of the service Twitter, offered by Twitter Inc., 1355 Market Street, Suite 900, San Francisco, CA 94103, USA, may be integrated. This may include, for example, content such as images, videos or texts and buttons with which users can announce their liking of the content, the authors of the content or subscribe to our posts. If the users are members of the Twitter platform, Twitter can assign the call of the above-mentioned content and functions to the profiles of the users there. Twitter is certified under the Privacy Shield agreement and thus offers a guarantee of compliance with European data protection law (https://www.privacyshield.gov/participant?id=a2zt0000000TORzAAO&status=Active).
Privacy policy of Twitter: https://twitter.com/de/privacy , Opt-Out: https://twitter.com/personalization
Google Web Fonts
This page uses so-called web fonts provided by Google for the uniform display of fonts. When you call up a page, your browser loads the required web fonts into its browser cache in order to display texts and fonts correctly. For this purpose, the browser you are using must connect to Google's servers. This gives Google knowledge that our website has been accessed via your IP address. The use of Google Web Fonts is in the interest of a uniform and appealing presentation of our service. This represents a legitimate interest within the meaning of Art. 6 (1) lit. f DSGVO. If your browser does not support web fonts, a standard font from your computer will be used.
For more information about Google Web Fonts, see https://developers.google.com/fonts/faq and in Google's privacy policy:https://www.google.com/policies/privacy/
Collection and dissemination of information 
Using the Google+ button, you can publish information worldwide. Through the Google+ button, you and other users receive personalized content from Google and our partners. Google stores both the information that you gave +1 for a content and information about the page you were viewing when you clicked +1. Your +1s may be displayed as notices along with your profile name and photo in Google services, such as search results or your Google profile, or elsewhere on websites and ads on the Internet. Google records information about your +1 activities in order to improve Google services for you and others. To use the Google+ button, you need a globally visible, public Google profile, which must contain at least the name chosen for the profile. This name is used in all Google services. In some cases, this name may also replace another name you used when sharing content through your Google account. The identity of your Google profile may be displayed to users who know your email address or have other identifying information about you.
Use of Collected Information: In addition to the uses explained above, the information you provide will be used in accordance with applicable Google privacy policies. Google may publish aggregate statistics about users' +1 activities or share them with users and partners, such as publishers, advertisers, or affiliated websites.
Google Analytics
Diese Website nutzt Funktionen des Webanalysedienstes Google Analytics. Anbieter ist die Google Inc., 1600 Amphitheatre Parkway Mountain View, CA 94043, USA. Google Analytics verwendet so genannte "Cookies". Das sind Textdateien, die auf Ihrem Computer gespeichert werden und die eine Analyse der Benutzung der Website durch Sie ermöglichen. Die durch den Cookie erzeugten Informationen über Ihre Benutzung dieser Website werden in der Regel an einen Server von Google in den USA übertragen und dort gespeichert. Kommt es zu einer Aktivierung der IP-Anonymisierung auf unserer Website, so wird Ihre IP-Adresse von Google nur innerhalb von den Mitgliedstaaten der EU oder in anderen Vertragsstaaten des Abkommens über den Europäischen Wirtschaftsraum vorher gekürzt. Dabei kann in wenigen Ausnahmefällen die volle IP-Adresse an einen Server von Google in den USA übertragen werden und dann dort gekürzt werden. Google kann dann aufgrund dieser Informationen, die gespeichert werden, Ihre Nutzung der Website auswerten, um sodann eine Zusammenstellung eines Reports über die Werbseitenaktivitäten bereitzustellen. Aufgrund dieses Reportes kann Google dann auch weitere mit der Websitennutzung und der Internetnutzung verbundene Dienstleistungen gegenüber dem Websiten-Anbieter erbringen. Die über Google Analytics von Ihrem Browser übermittelte IP-Adresse wird nicht mit anderen Daten von Google zusammen geführt. Liegt diese Auswertung anhand Ihres Aufenthaltes auf unserer Seite nicht in Ihrem Interesse, so können sie die Speicherung oder Installation der Cookies durch eine entsprechende Einstellung Ihrer Browser-Software verhindern. Gleichzeitig möchten wir Sie in Kenntnis darüber setzen, dass Sie in diesem Fall sämtliche Funktionen unserer Website nicht vollumfänglich nutzen können.
Durch die Nutzung dieser Website erklären Sie sich mit der Bearbeitung der über Sie erhobenen Daten durch Google in der zuvor beschriebenen Art und Weise und zu dem zuvor benannten Zweck einverstanden. Ferner können sie die Erfassung der durch den Cookie erzeugten und auf Ihre Nutzung der Website bezogenen Daten an Google sowie die Verarbeitung dieser Daten durch Google verhindern, indem sie das unter dem folgenden Link verfügbare Browser-Plugin herunterladen und installieren: https://tools.google.com/dlpage/gaoptout?hl=de
Contact 
When contacting us (e.g. via contact form or e-mail), personal data is collected. Which data is collected in the case of a contact form can be seen from the respective contact form. This data is stored and used exclusively for the purpose of responding to your request or for contacting you and the associated technical administration. The legal basis for processing the data is our legitimate interest in responding to your request pursuant to Art. 6 (1) lit. f DSGVO. If your contact aims at the conclusion of a contract, the additional legal basis for the processing is Art. 6 (1) lit. b DSGVO. Your data will be deleted after final processing of your request, this is the case if it can be inferred from the circumstances that the matter concerned has been conclusively clarified and provided that there are no legal storage obligations to the contrary.
Registrations
When you register on our website (e.g. product registrations), personal data is stored by us. You can revoke your consent at any time, for example by contacting us using the contact details provided in this privacy policy.
Rights of the person concerned
The applicable data protection law grants you comprehensive data subject rights (rights of access and intervention) vis-à-vis the controller with regard to the processing of your personal data, which we inform you about below:
- Right to information pursuant to Art. 15 DSGVO: You have in particular the right to information about your personal data processed by us, the processing purposes, the categories of personal data processed, the recipients or categories of recipients to whom your data have been or will be disclosed, the planned storage period or criteria for determining the storage period. the criteria for determining the storage period, the existence of a right to rectification, erasure, restriction of processing, objection to processing, complaint to a supervisory authority, the origin of your data if it has not been collected from you by us, the existence of automated decision-making, including profiling, and, if applicable, meaningful information about the logic involved and the scope and intended effects of such processing that concern you, as well as your right to be informed about what guarantees exist in accordance with Art. 46 DSGVO when your data is transferred to third countries;
- Right to rectification pursuant to Art. 16 DSGVO: You have a right to the immediate rectification of any incorrect data relating to you and/or completion of any incomplete data stored by us;
- Right to erasure pursuant to Art. 17 DSGVO: You have the right to request the erasure of your personal data if the requirements of Art. 17 (1) DSGVO are met. However, this right does not exist in particular if the processing is necessary for the exercise of the right to freedom of expression and information, for compliance with a legal obligation, for reasons of public interest or for the assertion, exercise or defense of legal claims;
- Right to restriction of processing pursuant to Art. 18 DSGVO: You have the right to request the restriction of the processing of your personal data as long as the accuracy of your data, which you dispute, is being verified, if you refuse the deletion of your data due to unlawful data processing and instead request the restriction of the processing of your data, if you require your data for the assertion, exercise or defense of legal claims after we no longer need this data after the purpose has been achieved, or if you have lodged an objection for reasons relating to your particular situation as long as it has not yet been determined whether our legitimate grounds prevail;
– Recht auf Unterrichtung gemäß Art. 19 DSGVO: Haben Sie das Recht auf Berichtigung, Löschung oder Einschränkung der Verarbeitung gegenüber dem Verantwortlichen geltend gemacht, ist dieser verpflichtet, allen Empfängern, denen die Sie betreffenden personenbezogenen Daten offengelegt wurden, diese Berichtigung oder Löschung der Daten oder Einschränkung der Verarbeitung mitzuteilen, es sei denn, dies erweist sich als unmöglich oder ist mit einem unverhältnismäßigen Aufwand verbunden. Ihnen steht das Recht zu, über diese Empfänger unterrichtet zu werden;
- Right to data portability pursuant to Art. 20 DSGVO: You have the right to receive your personal data that you have provided to us in a structured, common and machine-readable format or to request that it be transferred to another controller, insofar as this is technically feasible; - Right to revoke consent given pursuant to Art. 7 (3) DSGVO: You have the right to revoke consent to the processing of data once given at any time with effect for the future. In the event of revocation, we will delete the data concerned without delay, unless further processing can be based on a legal basis for processing without consent. The revocation of consent shall not affect the lawfulness of the processing carried out on the basis of the consent until the revocation;
- Right to lodge a complaint pursuant to Art. 77 GDPR: If you consider that the processing of personal data concerning you infringes the GDPR, you have - without prejudice to any other administrative or judicial remedy - the right to lodge a complaint with a supervisory authority, in particular in the Member State of your residence, workplace or the place of the alleged infringement.
Opposition
If the processing is based on Art. 6 (1) sentence 1 letter e) DSGVO (performance of a task in the public interest or in the exercise of official authority) or on Art. 6 (1) sentence 1 letter f) DSGVO (legitimate interest of the controller or a third party), you have the right to object to the processing of personal data relating to you at any time on grounds relating to your particular situation. This also applies to profiling based on Article 6 (1) sentence 1 letter e) or letter f) DSGVO. After exercising the right to object, we will no longer process your personal data unless we can demonstrate compelling legitimate grounds for the processing which override your interests, rights and freedoms, or the processing serves to assert, exercise or defend legal claims.
You may object at any time to the processing of personal data relating to you for direct marketing purposes. This also applies to profiling associated with such direct marketing. After exercising this right of objection, we will no longer use the personal data concerned for direct marketing purposes.
You have the option to inform Mindfield GmbH of your objection informally by telephone, by e-mail, if necessary by fax or to our postal address listed at the beginning of this privacy policy.
Revocation of consent
You have the right to revoke your consent at any time with effect for the future. The revocation of consent can be communicated informally by telephone, by e-mail, if necessary by fax or to our postal address. The revocation does not affect the lawfulness of the data processing that was carried out on the basis of the consent until receipt of the revocation. After receipt of the revocation, the data processing, which was based exclusively on your consent, will be discontinued.
Complaint
If you believe that the processing of personal data concerning you is unlawful, you may lodge a complaint with a data protection supervisory authority having jurisdiction over the place where you reside or work or over the place of the alleged infringement.
Change of the privacy policy
Our privacy policy may be adapted at irregular intervals to comply with current legal requirements or to implement changes to our services. The new privacy policy will then automatically apply to your next visit.
Safety note
Please note that data transmission on the Internet (e.g. communication by e-mail) can have security gaps, so that complete data security cannot be guaranteed.
Contact for questions about data protection
Für Fragen zum Datenschutz schicken Sie uns bitte eine Nachricht an info@mindfieldmusic.com mit dem Betreff "Datenschutz". Telefonisch erreichen Sie uns unter +49 2226 9094800.